How to Reach Your Target Market in 4 Steps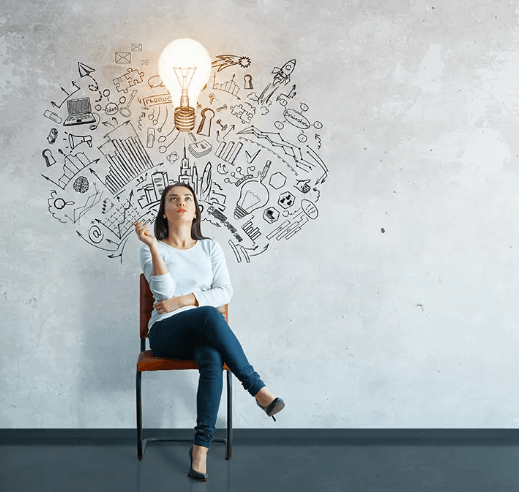 Are you ready to reach your target market?
Once you have defined who you are trying to reach, the next step is to connect with these individuals. Be sure that you have taken the time to clearly define your target audience, as reaching them will depend on who they are, where they like to hang out and how your product or service can help.
It's a new world and traditional marketing can't stand alone. Cutting through the noise and reaching your target market can be difficult, but following these four tips can help you get well on your way to reaching the right audience and locking down the quality leads you want—and need.
Step 1. Develop Referral Programs & Partnerships
Partner with a brand that complements your business. Whether it's a referral system to produce qualified prospects and help your business grow or split the cost of marketing materials, you'll be amazed by how many small businesses will be happy to connect with you.
More than ever, networking is essential when growing your business. The internet is a big place, so it's difficult to get found with a website or Facebook page alone. You need good old fashioned networking to jumpstart sales. Align with local events in your area from seminars and conferences to festivals and trade show conventions. These are powerful opportunities not only to network but to position your products and services in front of the right audience.
Some of the biggest companies today have utilized referral programs and partnerships. PayPal, for example, recently introduced a referral program in 2017 for online payment services like Bitcoin and Venmo. Also, Louis Vuitton and BMW established a co-branding campaign focused on Louis Vuitton's signature luggage lines since both companies are in the business of travel, and they both value luxury and high-quality craftsmanship. A local example could be an interior design studio who showcases a local furniture brand. Both companies would then mutually refer to each other to build their network.
You can also utilize your network for innovative or costs saving opportunities such as co-branding an event. Sony, for example, as a videogame console manufacturer, has consistently partnered with game developers to hold national and international e-sports tournaments to showcase the best players and draw attention to both brands.
Step 2. Reach Out to Influencers
Another way to reach your target audience is by contacting influential bloggers, vloggers, and social media personalities. The best candidates should have large followings that include your target audience. This way, you can get your products and services in front of the right people. Plus, influencers tend to be more affordable than traditional advertising methods.
The benefit to using influencers is that they are trusted by their audience. If they unveil your product in front of viewers, they give an honest opinion about its packaging, features and price. Consumers trust this honest feedback.
Take Lauren Bullen (@gypsea_lust) for example. Her Instagram feed is full of pictures of her in various destinations around the world, making her a strong influencer in the travel industry. Getting your brand in one of her pictures can be an easy way to get in front of her 2M+ followers.
Here at MediaMax Network, we offer influencer marketing capabilities. This includes all logistics for product distribution, and recommendations on the ideal influencers (micro and macro level) for your campaign.
Step 3. Hyper-Target (A More Advanced Way to Target Your Audience)
SMBs have been targeting specific groups of people with their local marketing campaigns for years. Billboards have been placed in specific locations to reach a local audience, and ads have been placed in magazines that cater to a certain community, lifestyle or interest. However, in the current age of big data and technology, this only scrapes the surface.
For example, life-event intelligence can be used to reach your best audience based on self-reported, lifestyle data. This includes being able to target newly engaged, newly pregnant, college bound students/ parents of college bound students, home purchase, retirement, etc. There are many possibilities to guarantee you can get a product in front of the right person at the right time and place.
Step 4. Implement Targeted Ads
With advanced targeting features for both print and digital marketing, there is no reason to waste money advertising to a generic audience. Last year, we announced the launch of MAX IQ™, exact targeting with first-party data. This takes advantage of targeting with our new data-driven approach that uses first-party data to reach a marketer's exact audience, eliminating wasted impressions and delivering highly favorable results. This is creating a new and improved method for implementing targeting ads with unrivaled precision. We are able to select digital programs to leverage an exclusive combination of offline, e-postal, and mobile app data, including more than 9,000 apps and first-party data. With this, clients have more critical audience insights, higher sales lift, and overall campaign ROI. Now, isn't that a marketer's dream?
Targeting and engaging your audience can be done in a few simple steps. By following our tips above, you'll be one step closer to your next best customer!
Want more strategic tips? Perhaps chat with a media specialist? Reach out now!