First-Party Data is King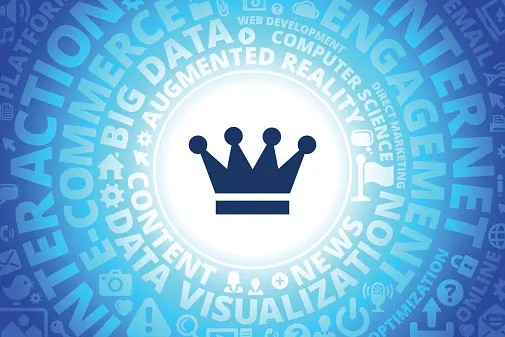 Grabbing and maintaining a customer's attention has become an even more challenging task for marketers at a time when in-store visits are declining and digital options are growing more numerous by the day. To stay ahead of the game, smart marketers take control of the data conversation.
Whether your thing is data visualization, big data, or AI, you're not going to stop hearing about data any time soon. But don't let all the noise overpower one clear fact: All data is not made equal.
Why is first-party data a big deal? With data your company has collected on its own customers, you have access to and can dissect each and every customer interaction with your brand. You can understand which channels your customers prefer, which they don't, where they spend their time, and which aspects of your messaging prove effective.
Data, specifically first-party data, is now the core ingredient to driving customer acquisition and retention. Marketers, especially local marketers, should be looking for an opportunity to streamline the advertising and media buying process by leveraging critical data and executing local, hyper-targeted media campaigns.
"It's time to shift the conversation from data to 1:1 audience identity," says Maribel Adams, Head of Digital at MediaMax. "Marketers need to leverage a data-driven approach to hyper-target their best audience on a 1:1 level and personalize their campaigns more effectively. By leveraging first-party data, clients have more critical audience insights, higher sales lift, and [better] overall campaign ROI."
Two-thirds (or more) of marketers believe that first-party data provides the best path to truly understanding their customers and achieving stronger overall marketing performance, according to a report by eConsultancy, The Promise of First-Party Data.
Programmatic is on the rise. The data-driven ad serving process has been projected to account for about 84% of digital display dollars spent in the United States by 2019, according to eMarketer. This is where first-party data becomes the competitive weapon, sharpening targeted marketing to the furthest extent possible.
What you should know:
First-party data is effective because it can automatically tell you who your "perfect-fit" customers and prospects are.
When you use first-party data and connect it to second-party data (just first-party data from another source) or third-party data (aggregated data from an outside source), you can see your audience holistically, from all angles.
Data—owning, connecting, and understanding it—is how you better connect with your target audience and win today.
More and more marketers are using first-party data to eliminate wasted impressions and achieve the strongest ROI on their data-driven marketing efforts. Who doesn't want that?